Once again for the safety of us all Tolworth United Reformed Church has decided to suspend gathered worship.
God remains present with us wherever we are.  This remains the message of Christmas.  We still meet for worship online each Sunday at 10.30am
To worship with us each week:
Telephone: 03306060403 (await instruction)
Access code (enter) 1529640#  (DON'T FORGET #)
OR access online https://join.freeconferencecall.com/rjones853
We are live online from 10.15am each Sunday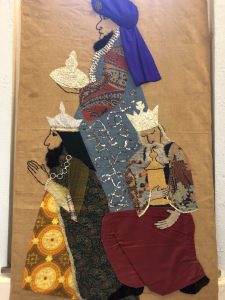 We continue to make provision for 'Worship At Home', both via telephone and online video link.
The details and links for attending our worship remain the same.
God bless you and we look forward to worshipping together from wherever you are……